In Short: I wasn't confident enough when young to pick out fragrances I actually liked. Now I let Scentbird select and send the top fragrances for me to wear. Tap here to see the service.
When I was growing up, I never really had the wherewithal to shop around for perfume and find the ones I liked best. Which is why I got as far as young adulthood still wearing cinnamon- and cardamom-scented evening fragrances to work, while I'd go out in the evening smelling like flowers and candy. Until I hit 30, I never really got the hang of perfume. To this day, I honestly don't have a favorite, and my preferred scents shift like my fashion sense. I am, in other words, not to be trusted in the fragrance department.
Which is fine, because now I'm signed up for Scentbird, which could well have been invented with me in mind.
With Scentbird, I'm able to order different scents each month and have them delivered to my door, so I don't have to tour my local shops and pretend to know what I'm talking about with the girls at the fragrance counter. Instead, if I've heard good things about a particular designer perfume, but I've never invested the $50 in 3 ounces of the stuff to find out for myself how it smells, Scentbird has me covered.
For $14.95 a month (which is billed to me on the 5th), I get a 0.27-ounce (that's 30 days' worth, to civilians like me) vial of whichever high-end perfume was in my online queue. So, one month I can smell how Coco Chanel thinks I should smell, while a few weeks later I can go out smelling like Ralph Lauren's girlfriend. Every time I see someone I respect raving online about some new designer fragrance, I hop over to Scentbird.com log into my account, browse for a minute, and sure enough, there it is. Adding it to my perfume queue is as easy as spraying the bottle.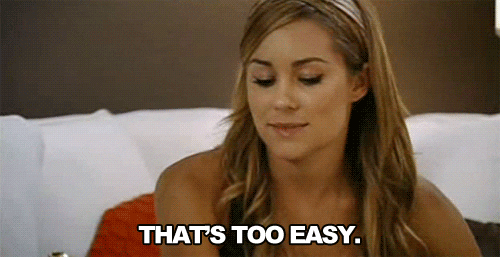 The vials the perfume comes in are slender glass containers that don't have any labeling or design house logos on them, but Scentbird sent me a perfectly sized white pump dispenser with my first order that works with the standard-size vials. I keep the dispenser on my bathroom sink counter overnight, and sometimes I drop it in my purse before work in the morning (when I remember to — again: civilian).
Scentbird isn't leaving guys out in the cold, either. About three months ago, after my husband surprised me with an especially kind gesture of a night out together, I dropped in on my queue and shifted the Cartier Declaration L'Eau he'd been talking about to the front of the line. I had a bit of Fatale Intense saved up at the time, but I could afford to skip a month for love.
Scentbird bills directly for the first purchase and then on a regular basis starting in your second month. Free shipping is available to members and nonmembers alike, and I can cancel anytime. Their customer service is actually helpful and informative (take that! girls at the fragrance counter), and the service is always ready to replace a lost or damaged vial for free. Maybe best of all, every fragrance Scentbird sends out is 100 percent authentic — not a designer knockoff — and comes right out of the original vendor and manufacturers' own containers, so it's exactly what I've ordered, down to the molecule, every single time.
You can even get 25% off your first order too! I've fallen in love with Scentbird!